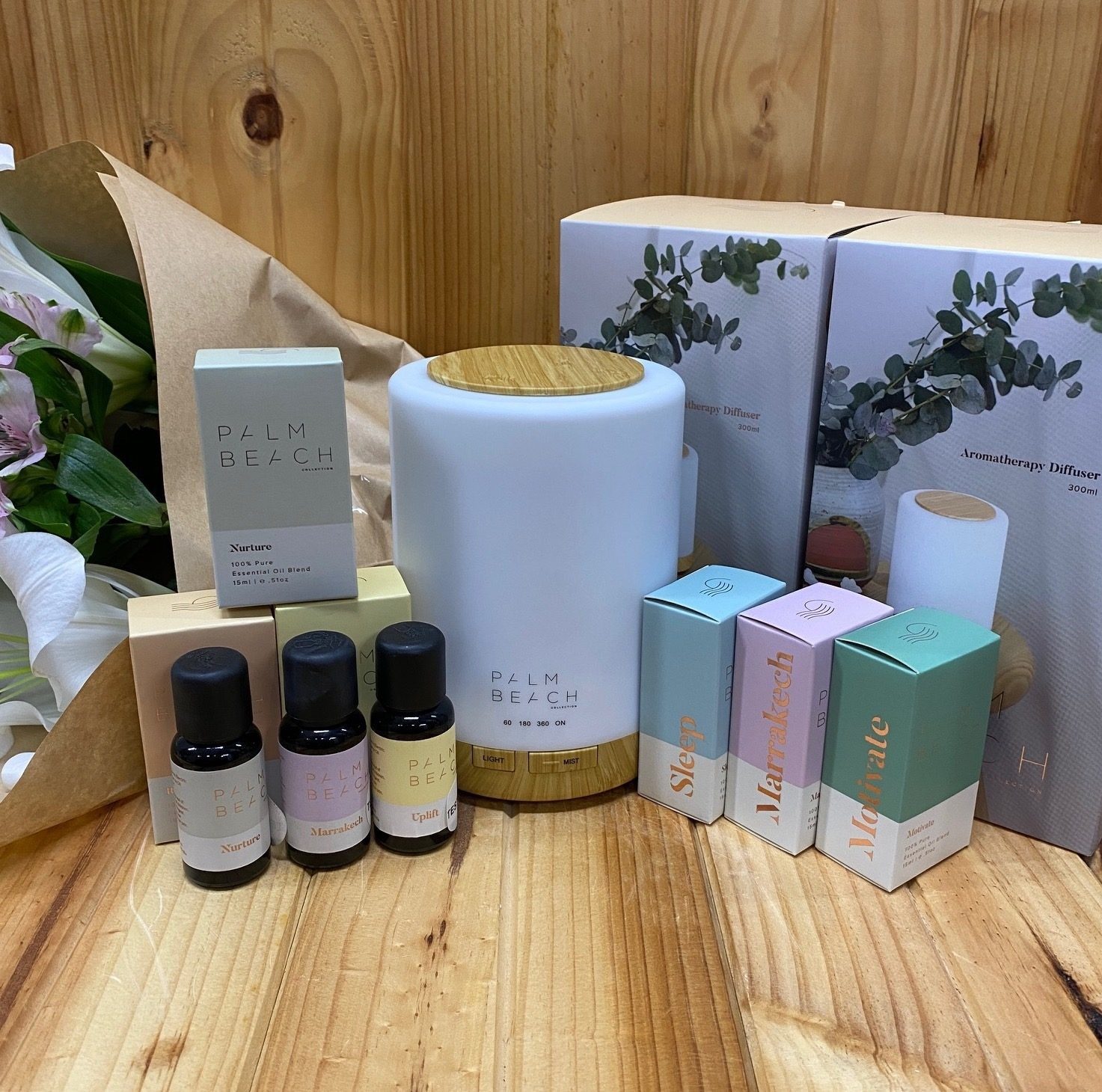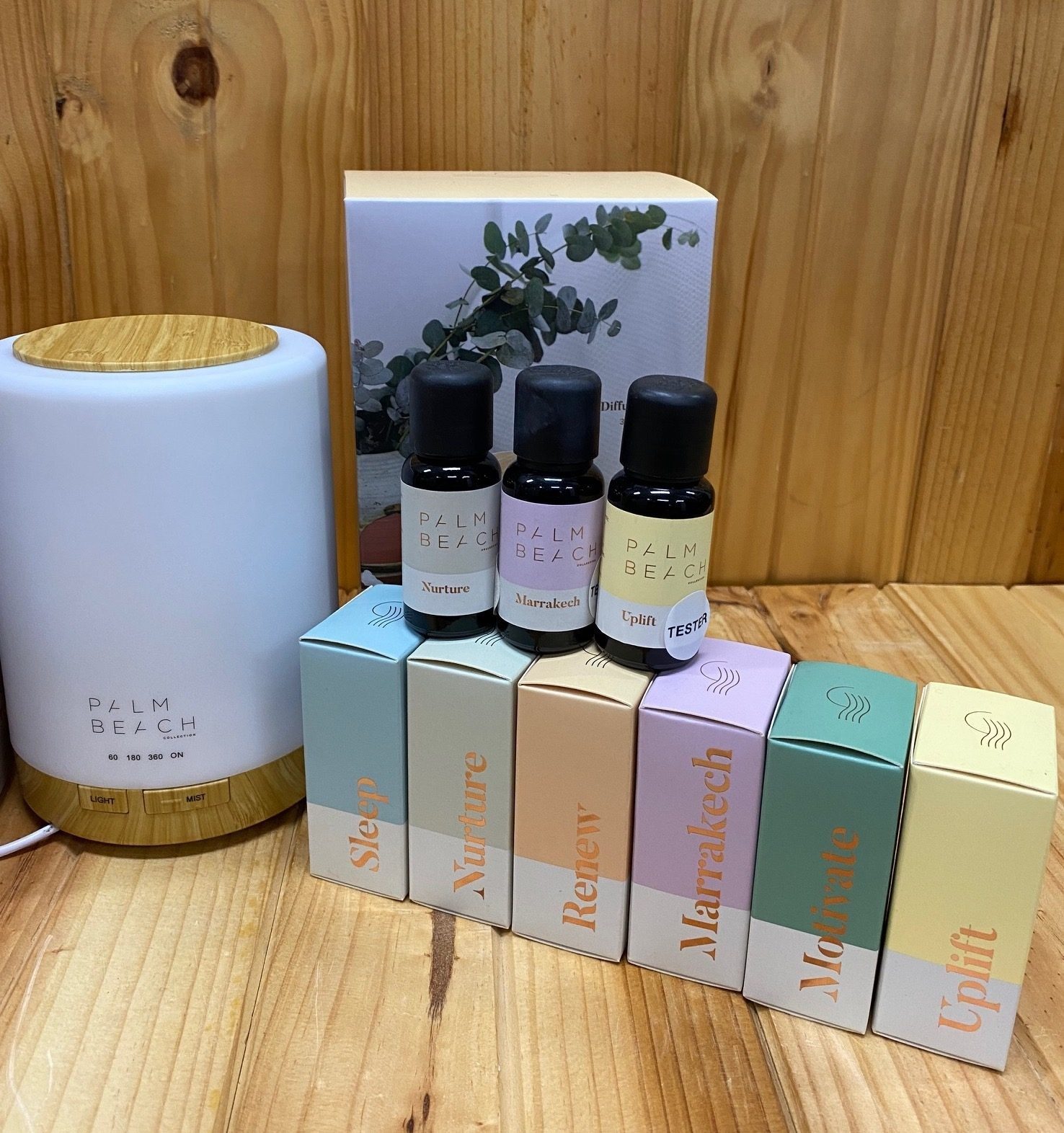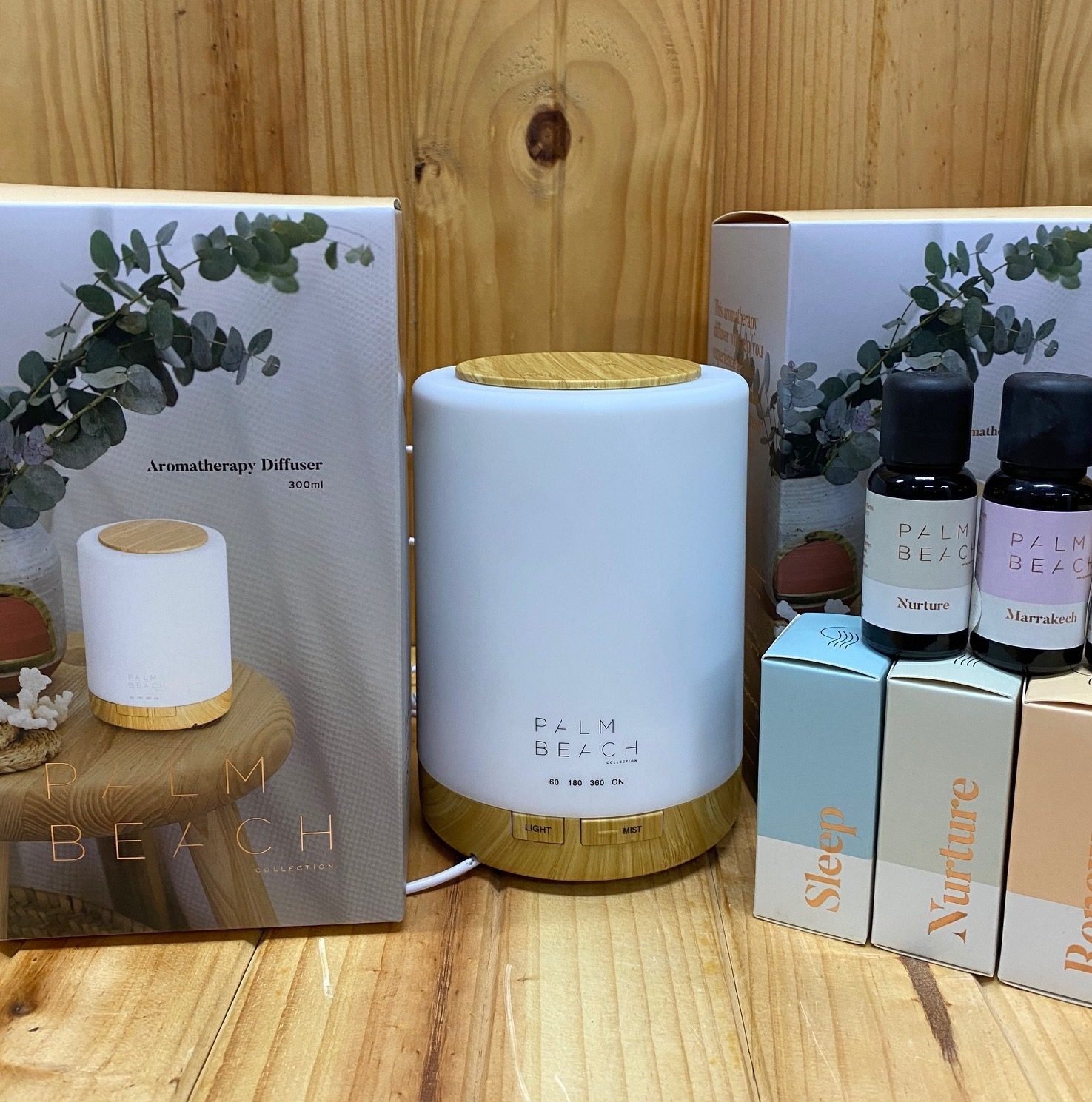 Aromatherapy Diffuser & Oils
Kick back, relax & enjoy the restorative benefits of aromatherapy.
Lovely modern aromatherapy diffuser by Palm Beach featuring bamboo design and ambient LED lighting.
Diffuser has three timer settings, 6 hrs being the highest continous setting.
Automatically turns off when water level is low.
Removes odours from the air and adds mositure to the air to help hydrate your skin.
No heating or chemicals involved as mist is generated by ultrasonic technology.
Oils are all pure essential oil mixes.
Sleep: notes of orange, petitigrain, lavender, lavandin, chamomile, sandalwood oil
Nuture: notes of geranium, bergamot, tangerine, lavender, clary sage oil
Renew: notes of eucalyptus, rosalina, lemongrass, peppermint oil
Marrakech: notes of orange, ylang ylang, cardamom, patchouli, bergamot, jasmine, rose, clove, sandalwood
Motivate: notes of red mandarin, eucalyptus, lemongrass, peppermint, cardamom
Uplift: notes of orange, red mandarin, lavandin, cedarwood, rosemary, lavender
$79.99
AUD


Approx $56.07

USD