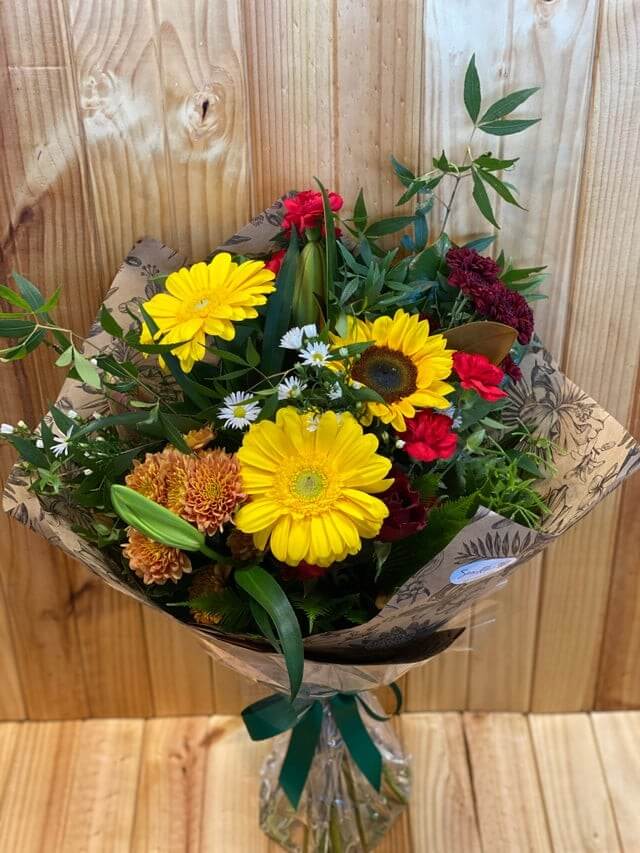 Sunset
This gorgeous "Sunset" bouquet features a mix of shades from burgundy, tangerine, peach through to mauve and white, offset with lush green foliage. The perfect imitation of a golden sunset.
Please note, we always use the freshest in season blooms.
In the event that any of the flowers are unavailable, the florist will substitute with a similar flower in the same shape, style and colour and use this photo as inspiration for your bouquet.
Stem count, packaging and container may vary.
$100.00
AUD


Approx $70.00

USD